The Bulletin
The Bulletin des Labrecque is the official publication of the Association.
Since 2014, the Bulletin of the Association des Labrecque has been published twice a year. Each Bulletin of about twenty pages presents:
summaries of social activities and administrative meetings.
genealogical information on descendants of Pierre and Jean Labrecque.
summaries and pictures of special events in the life of members such as: births, marriages and obituary, etc.
biographies, family history
poems, Christmas tales and favourite stories from members
The Bulletin is mailed to the members of the Association.
Newsletter contributors
Newsletter editor
Reviewer - French
Reviewer - English
Infographics
France Labrecque
Marie-France Chabot
Patrick Martineau
Patrick Martineau
France Labrecque
To submit manuscripts to the editor at the Association address, please contact us.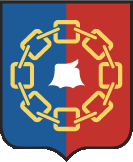 Member of the Fédération des associations de familles du Québec (FAFQ)
Web Site hosted by FAFQ