The Bulletin
The Bulletin des Labrecque is the official publication of the Association.
Since 2014, the Bulletin of the Association des Labrecque has been published twice a year. Each Bulletin of about twenty pages presents:
summaries of social activities and administrative meetings.
genealogical information on descendants of Pierre and Jean Labrecque.
summaries and pictures of special events in the life of members such as: births, marriages and obituary, etc.
biographies, family history
poems, Christmas tales and favourite stories from members
The Bulletin is mailed to the members of the Association.
Newsletter contributors
| Responsable, traductor and corrector of the bulletin | Infographics |
| --- | --- |
| Marie-France Chabot | France Labrecque |
To submit manuscripts to the editor at the Association address, please contact us.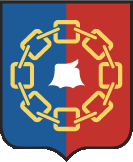 Member of the Fédération des associations de familles du Québec (FAFQ)
Web Site hosted by FAFQ