Ancestors
Our ancestors: Pierre and Jean
Pierre and Jean Labrecque were born in Dieppe, a French city were many famous sailors os ship captains were born. Our two ancestors were sailors and probably ship captains.
They are the sons of Jacques Delabrecque and of Jeanne Baron.
They are the brothers of:
Nicolas, born in 1629
Françoise, born and died in 1633
Marie, twin of Jean and born in 1634
Yvon, born in 1637 and died in 1639
Pierre et Jean were the only members of this family to settle in New France. Ils s'y sont établis vers 1657.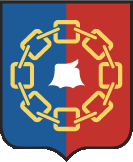 Member of the Fédération des associations de familles du Québec (FAFQ)
Web Site hosted by FAFQ