The commemorative plaques
On August 23, 2008, commemorative plaques were unveiled to mark the 350th anniversary of the The arrival of the first Labrecque in Nouvelle-France.
These plaques:
are a tribute to Pierre et à Jean Labrecque, ancestors of the Labrecque in North America
are located at Parc des Ancêtres in Ste-Famille. I.O.
The plaques were payed by donations received from members of the Association.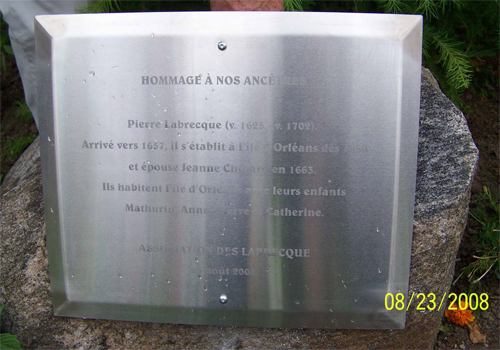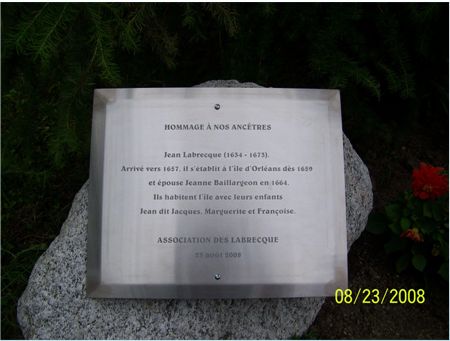 Photos: Simon Leclipteux
Member of the Fédération des associations de familles du Québec (FAFQ)
Web Site hosted by FAFQ